Hit #2 on Amazon's best selling list for E Books within the first month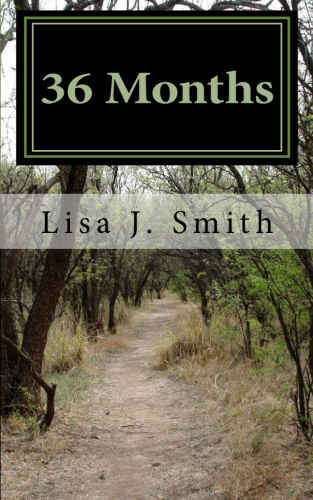 "If you forget where you come from...where else are you going to go"?
Social Media. Two little words that changed the way businesses do business, people connect, family's stay in touch, enemies fight, religion is practiced, politics are practiced, education is taught and people heal. Through status updates we share, laugh, cry, look for support, express frustration, demonstrate, occupy space, rant, disagree, and agree. A new world has been created in an intangible place called the World Wide Web.
Thoughts and frustrations, once hidden away under lock and key in diaries and journals, are now on public display. There was a time we would have been devastated if our deepest most heartfelt feelings were ever revealed to anyone let alone voluntarily shared.
Today times have changed. We post on social media sites hoping for reactions from our friends, to help each other, to be heard, to be accepted and to make a difference. In this book author and intuitive, Lisa J. Smith shares with her readers a collection of her random, yet purposeful pondering thoughts, messages and feelings all over the course of 36 months.
Each post captured a moment in time. She thought she was posting motivational tidbits of wisdom for her friends, clients, callers and listeners. Little did she know the posts she had been posting were really for her. In 2008, Lisa's life changed. Everything she once knew and loved was different. An emotional and painful divorce, a daughter moving away to college, the loss of several beloved friendships, leaving her home, going out on her own for the first time in over 20 years and raising an Autistic teenager. At the same time, she was hired by a major broadcasting company to host a live call in radio show for 3 hours everyday. While hosting her popular radio show, Lisa J. NOW, she continued to find herself in the darkest place of her life. Lisa poured her heart and soul into every minute of her time with her listeners. It helped her to become fully aware and in the moment. She began to see herself in her listeners.
Her show was honest, inspirational, passionate and full of hopeful words. Words that in hindsight were not just for her callers and listeners, but for herself as well. The show inspired and uplifted thousands of people daily as people called in to ask incredibly personal and sometimes desperate questions. People of all ages, from all over the country, seeking closure, looking for compassion and wanting to be understood tuned in to hear what she would say.
So how did social media posts meant for you, help Lisa heal? Why do so many people thank her daily for her posts? Her posts connect with everyone going through difficult times and looking for something positive in life to hang on too. Her life became more than she could handle at times. While everything in her once stable life changed, she also began to feel the suffering like so many others in difficult times. It was through much emotional personal pain, Lisa learned to funnel her frustrations with herself, others and life. She took social media and turned it into positive, motivational and upbeat thoughts that have helped people all over the world to look at life differently.
Through her posts she teaches people to change their perception, laugh at themselves and find joy in the little things. Through connecting with her listeners and offering advice and motivation she learned how important it was to share her positive messages. She saw and felt how people shifted from a dark misunderstood place to a place of happiness and peace when finding a community of people to connect with. Lisa tells her clients and listeners,"information is knowledge and knowledge is wisdom. She realized that as much as her listeners needed words of wisdom, she did too.
Everything we do tells a story and creates a permanent place in our history. Spend a few minutes to look back to see how far you have come.


List Price $14.95
5" x 8"
(12.7 x 20.32 cm)
Black & White on Cream paper
254 pages
ISBN-13:
978-0985144807
ISBN-10:
0985144807
BISAC:
Self-Help / Motivational & Inspirational
Testimonials for 36 Months
Lisa J is a wonderful soul and I highly recommend her book. I started reading this book last night and I'm almost done reading it...I love Lisa's thought process.... This book is very Inspirational, and Life Changing in the way you may think about various things. I cannot wait to read more of her books when she decides to write more. I recommend this book for everyone who wants a good read.
~Jenny Gurney -This review is from: 36 Months: 3 Years of Healing Through Social Media Posts (Paperback)
~I have read 36 Months a few times already, and each time I find something new popping out. It's kind of like what I need to hear jumps out when I need to hear it. Get a surprise every day by grabbing 36 Months opening it to a random page, and see what passage you get!
~M. Raymond "Megan." (Bristol, CT United States)
Fantastic book. She's real, doesn't mince words, states what she feels. May not always be upbeat and happy - as I said she's real. Once I started reading I couldn't put it down (till I had to). I found I was bookmarking pages and highlighting passages (Kindle edition) which I pretty much never do.
This review is from:
36 Months: 3 Years of Healing Through Social Media Posts (Kindle Edition)
~I think this time you "got there first..." This book is such a great idea! I actually tell my clients how FB helped me to focus on positive relationships. I found many good people and some good friends through my experience with social media. I am glad that it has been a part of my life and I am looking forward to reading your story
.
~Yay for Lisa J, April 7, 2012
I love the book. I have been a fan for a long time now and I remember these posts and reading them in book form makes them even more powerful.
By
Scarlett
This review is from:
36 Months: 3 Years of Healing Through Social Media Posts (Paperback)
~I loved reading your book 36 Months. It was inspirational and very well done. The quality of the book was great and I am definitely referring this to my friends.
~Great book!, April 9, 2012
I have found this book to be a very easy and quick read, but something that you keep reflecting back on as time goes by. This book will have you thinking of many experiences and going back over situations to see how you can use the experience as you move on in your life. I would suggest this book to anyone who is looking to do a little soul searching and learning about one's self.
Thanks Lisa J for sharing yourself so honestly!
~Lisa shared from her heart and spirit, March 9, 2012
I read this book in 2 sittings, could not put down. I will be opening a page randomly every day for the messages she gives. It takes an amazingly giving person to share their innermost thoughts, and messages received from wherever and whom ever gives them . I hope Lisa keeps writing and putting out more for us to read and receive. thanks for reminding us we are Rock Stars.
By

~Buying it for friends, April 19, 2012
This book is an awesome short read book that has depth and inspiration. I bought this book on a recommendation from a friend when I was feeling stuck and blah. I loved it so much I am buying 3 more for my friends who could use it. It is a great book to open to any page and what is written there is JUST what I need to hear for that moment. I highly recommend to anyone looking for gift books, inspirational, motivational or for a cheer up/pick me book. Thank you Lisa J. Smith...THANK YOU!
By
~Thoughtful Read, April 7, 2012
This book is a wonderful, thought provoking tool. You can pick a page, and think on it throughout your day. For me, personally, it helps me to "get over myself" and move forward. By
Love MUSIC
-
This review is from:
36 Months: 3 Years of Healing Through Social Media Posts (Paperback)
~Up-lifting & Inspiring book, April 6, 2012
Lisa J Smith is a ROCK STAR! This book is Inspirational & motivational. To spread the awareness that our most important abilities are PERSPECTIVE & CHOICE. The hardest thing to do is to change the way you think. It's perfect for a little pick-me-up! She has the ability to make me smile when I was sad, make me laugh when I was too serious, and remind me what life is about. By
Karen W
-
This review is from:
36 Months: 3 Years of Healing Through Social Media Posts (Kindle Edition)
info@peepspublishing.com (248) 593-5227